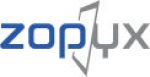 ZOPYX has been developing content management solutions, web and portal applications and individual software solutions since 2004. Head developer Andreas Jung has more than 25 years' experience as an electronic publishing specialist for publishers, newspapers and EU projects and is an expert in cross-media publishing. Customers of ZOPYX include a number of universities, NGOs, associations and industrial firms.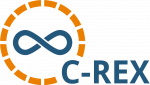 C-REX.net is a German company specialising in high-quality XML solutions, particularly in the field of technical documentation with DITA. Practice Innovation has significant expertise in DOCX-to-XML conversions and lossless conversions back to DOCX (round-tripping). Conversion solutions can be offered as a web service via C-Rex.net.

Abstract Technology GmbH is a digital agency that develops, designs and personalises innovative and individual complete digital solutions based on open source technologies. Its clients include business and educational institutions. ZOPYX has relied on Abstract Technology's expertise in frontend, layout & design and usability for more than 15 years.
Abstract Technology is also an official and experienced service partner of the e-learning software solution Open edX® and the content management system PLONE.

360° Medical GmbH was born out of the day-to-day provision of oncological care. It comprises an interdisciplinary team of practising doctors, experienced web developers and specialists in medical IT applications.
360° Medical's expertise lies in the fulfilment of genuine customer needs in the form of modern and intuitive software applications.
The 360° Medical editor for treatment pathways is used in the development of ZOPYX solutions.

Appweeve is a software company based in the German city of Bielefeld. It specialises in mobile applications based on Android and iOS.

IT.YOU develops superior e-business solutions, intranet solutions and websites based on Plone, Flask and Django.
Bookalope
Bookalope is a web service that analyses and converts documents for XML workflow publishing, removing the need for users to grapple with the complexity of XML. It structures, cleans up and converts book manuscripts to e-books for Nook, iPad or Kindle, to PDF books for printing, and to other file formats for subsequent professional editing or design work in Adobe InDesign or Word.
PrinceXML
PrinceXML is a high-quality PDF generator that accepts XML and HTML input and uses Cascading Style Sheets (CSS) to define style and layout. ZOPYX has almost 10 years of experience with PrinceXML and has used it in the realisation of a number of ambitious publishing projects.
PDFReactor
PDFreactor is a high-quality PDF generator that accepts XML and HTML input. While its functionality is similar to that of PDFreactor, it offers significantly better documentation and reliable Javascript support for the generation of dynamic documents based on content and data. ZOPYX uses PDFreactor as its main conversion tool for all projects with significant conversion requirements (good price, good value, good PDF quality).
Antennahouse
Antennahouse is the high-end solution for automatic typesetting using XML or HTML input. It can be used with CSS (as in PDFreactor or PrinceXML) or with XSL-FO stylesheets. It offers a comprehensive and advanced range of typesetting functions for the production of superior-quality professional publications.
Vivliostyle
Vivliostyle follows the principles of CSS Paged Media-based publishing. It is a new product and takes a new implementation approach building on existing browser-based rendering engines like Webkit. However, Vivliostyle lacks some of the functions available in PDFreactor, PrinceXML or Antennahouse.