Our publishing solutions offer the following advantages over competitors:
You retain autonomy over your data and content.
You enjoy greater independence from external service providers or publishers.
As a self-publisher, you determine when, where and how your data and content are published.
You have the opportunity to style content individually on all output channels and are not restricted to standard solutions with a homogeneous appearance.
Digitalising medical knowledge since 2010
We have been driving the digitalisation of medical knowledge since 2010 with our flagship project Onkopedia. Unlike other similar initiatives, our solutions have several years of production behind them.  
Our proven solutions outperform the results of, inter alia, the AWMF initiative on the digitalisation of medical guidelines in the form of the Magic app ("A digital authoring and publication platform for the evidence ecosystem" by MAGIC Evidence Ecosystem Foundation). This is thanks to:
Support for an offline author workflow, since authors often work on medical content offline (e.g. on the aeroplane or train) using the standard program Microsoft Word

Lossless import and export from Microsoft Word/DOCX
A unified, XML-based single-source approach
Individual styling of output on all platforms and output channels
Comprehensive, individual master data management
When building our solutions, we strive to facilitate the close interlinking of knowledge based on common master data (e.g. the linking of documents based on ICD10 code, active substance or topic area).  
Treatment pathways, therapeutic protocols and study results contain an abundance of detailed knowledge. The indexing of this knowledge – and its provision for further processing – is a key capability of our solutions. We are committed to the consistent advancement of digitalisation in the medical sector. As we work, we are guided by existing standards and current efforts to standardise medical knowledge. At the same time, we are fully cognisant of the inertia prevalent in these processes – which is why we realise our professional solutions today, not in five or more years' time.
Our work is agile so that you can publish efficiently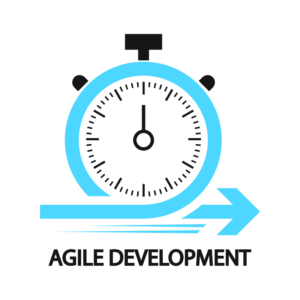 Our team of experts and developers is completely based in Germany.
No lengthy pathways, no protracted coordination processes.
Thanks to the use of XML technology and open interfaces, our solutions remain flexible and open for adaptation to new requirements and upcoming standards.